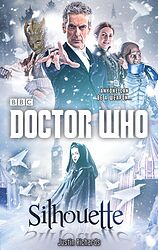 | | | |
| --- | --- | --- |
| | | |
| | BBC New Series Adventures novels | |
| | | |
After 16 years off-air, Doctor Who finally returned to our TV screens in 2005, initially starring Christopher Eccleston as the ninth incarnation of the Doctor, followed by David Tennant, Matt Smith, Peter Capaldi and currently Jodie Whittaker as the Thirteenth Doctor.

To tie in with the new series, BBC Books currently publish a series of spin-off books. Though rather than being novelisations of the new TV stories, these are all original novels. This series of novels don't have any official overarching title, but fans generally refer to them as New Series Adventures, or NSAs for short.

However, they differ from the BBC's previous 8th Doctor and past Doctor novels in a couple of ways: Mainly that they are being aimed at a family audience, much like the TV series itself. The BBC have pointed out that this doesn't mean they are "kid's" books, just that the novels will hold back from the occasional mature references which the previous novels have been able to include.

The 63 books in the range so far are listed below — a batch of 3 new hardback novels was originally published 2 or 3 times a year, however that rate slowed down over the years, and at this point has stopped completely — following one batch of three novels featuring the Thirteenth Doctor in 2018, no new novels have appeared since.

Note:
Many of these novels have been adapted into audio books, listed on the New series audiobooks page.
The publisher of these novels is officially speaking "BBC Books" although this is no longer owned by the BBC — since 2006, the BBC Books imprint has been majority-owned by Ebury Publishing, part of the Random House publishing empire.
Related ranges:
| | | |
| --- | --- | --- |
| | | |
No:
Title:
By:
Dr:
Edition:
Date:
ISBN:
Owned:
Rating:
Reviews:
1
The Clockwise Man
Justin Richards
9th
UK hardback
May 2005
0-563-48628-7
7.6
Finland hardback
Jan 2006
951-0-32196-6
Denmark hardback
Jun 2006
87-7680-176-4
Netherlands hardback
Oct 2006
90-5159-610-3
UK 1st paperback
Apr 2007
978-1-84607-297-0
UK 2nd paperback
May 2012
978-1-84990-544-2
2
The Monsters Inside
Stephen Cole
9th
UK hardback
May 2005
0-563-48629-5
7.3
Denmark hardback
Jun 2006
87-7680-175-6
Hungary hardback
Sep 2006
963-9635-65-0
Netherlands hardback
Oct 2006
90-5159-609-X
UK 1st paperback
Apr 2007
978-1-84607-298-7
UK 2nd paperback
Aug 2014
978-1-84990-919-8
3
Winner Takes All
Jacqueline Rayner
9th
UK hardback
May 2005
0-563-48627-9
7.1
Hungary hardback
Sep 2006
963-9635-66-9
UK 1st paperback
Apr 2007
978-1-84607-299-4
UK 2nd paperback
Apr 2013
978-1-84990-715-6
China paperback
Jun 2022
978-7-5133-4887-4
4
The Deviant Strain
Justin Richards
9th
UK hardback
Sep 2005
0-563-48637-6
6.6
UK paperback
Apr 2007
978-1-84607-300-7
China paperback
Apr 2020
978-7-5133-3645-1
5
Only Human
Gareth Roberts
9th
UK hardback
Sep 2005
0-563-48639-2
7.7
Finland hardback
Jan 2006
951-0-32195-8
UK 1st paperback
Apr 2007
978-1-84607-301-4
6
The Stealers of Dreams
Steve Lyons
9th
UK hardback
Sep 2005
0-563-48638-4
7.6
UK 1st paperback
Apr 2007
978-1-84607-302-1
France paperback
Dec 2012
978-2-8112-0874-5
UK 2nd paperback
Jul 2014
978-1-84990-895-5
China paperback
Aug 2018
978-7-5133-3175-3
7
The Stone Rose
Jacqueline Rayner
10th
UK hardback
Apr 2006
0-563-48643-0
7.1
UK 1st paperback
Apr 2007
978-1-84607-305-2
UK 2nd paperback
May 2012
978-1-84990-545-9
China paperback
Nov 2018
978-7-5133-3249-1
8
The Feast of the Drowned
Stephen Cole
10th
UK hardback
Apr 2006
0-563-48644-9
7.6
UK 1st paperback
Apr 2007
978-1-84607-303-8
UK 2nd paperback
Aug 2015
978-1-78594-050-7
9
The Resurrection Casket
Justin Richards
10th
UK hardback
Apr 2006
0-563-48642-2
7.6
UK 1st paperback
Apr 2007
978-1-84607-304-5
UK 2nd paperback
Jan 2016
978-1-78594-093-4
China paperback
Jul 2021
978-7-5133-4459-3
10
The Nightmare of Black Island
Mike Tucker
10th
UK hardback
Sep 2006
0-563-48650-3
7.4
UK paperback
Apr 2007
978-1-84607-306-9
UK 2nd paperback
Aug 2014
978-1-84990-915-0
11
The Art of Destruction
Stephen Cole
10th
UK hardback
Sep 2006
0-563-48651-1
6.2
UK 1st paperback
Jun 2008
978-1-84607-588-9
UK 2nd paperback
Mar 2015
978-1-84990-987-7
12
The Price of Paradise
Colin Brake
10th
UK hardback
Sep 2006
0-563-48652-X
6.4
UK 1st paperback
Jun 2008
978-1-84607-589-6
UK 2nd paperback
May 2012
978-1-84990-551-0
13
Sting of the Zygons
Stephen Cole
10th
UK hardback
Apr 2007
978-1-84607-225-3
7.2
UK paperback
Jun 2008
978-1-84607-590-2
14
The Last Dodo
Jacqueline Rayner
10th
UK hardback
Apr 2007
978-1-84607-224-6
7.4
UK 1st paperback
Jun 2008
978-1-84607-591-9
UK 2nd paperback
Nov 2017
978-1-78594-334-8
15
Wooden Heart
Martin Day
10th
UK hardback
Apr 2007
978-1-84607-226-0
7.2
UK 1st paperback
Jun 2008
978-1-84607-592-6
UK 2nd paperback
May 2017
978-1-78594-279-2
16
Forever Autumn
Mark Morris
10th
UK hardback
Sep 2007
978-1-84607-270-3
7.8
UK 1st paperback
Jun 2008
978-1-84607-593-3
UK 2nd paperback
Aug 2015
978-1-78594-047-7
17
Sick Building
Paul Magrs
10th
UK hardback
Sep 2007
978-1-84607-269-7
6.4
UK 1st paperback
Jun 2008
978-1-84607-594-0
UK 2nd paperback
Sep 2014
978-1-84990-936-5
18
Wetworld
Mark Michalowski
10th
UK hardback
Sep 2007
978-1-84607-271-0
7.8
UK 1st paperback
Jun 2008
978-1-84607-595-7
UK 2nd paperback
Nov 2013
978-1-84990-789-7
19
Wishing Well
Trevor Baxendale
10th
UK hardback
Dec 2007
978-1-84607-348-9
7.3
UK 1st paperback
Jun 2008
978-1-84607-596-4
UK 2nd paperback
Feb 2018
978-1-78594-355-3
20
The Pirate Loop
Simon Guerrier
10th
UK hardback
Dec 2007
978-1-84607-347-2
7.9
UK 1st paperback
Jun 2008
978-1-84607-597-1
UK 2nd paperback
Sep 2016
978-1-78594-225-9
21
Peacemaker
James Swallow
10th
UK hardback
Dec 2007
978-1-84607-349-6
7.8
UK 1st paperback
Jun 2008 (Date unconfirmed)
978-1-846-07631-2
UK 2nd paperback
Feb 2018
978-1-78594-357-7
22
Martha in the Mirror
Justin Richards
10th
UK hardback
Apr 2008
978-1-84607-420-2
7.5
UK paperback
Feb 2014
978-1-84990-841-2
China paperback
Aug 2021
978-7-5133-4534-7
23
Snowglobe 7
Mike Tucker
10th
UK hardback
Apr 2008
978-1-84607-421-9
8
UK paperback
Nov 2013
978-1-84990-794-1
24
The Many Hands
Dale Smith
10th
UK hardback
Apr 2008
978-1-84607-422-6
8.3
UK paperback
Aug 2018
978-1-78594-405-5
25
Ghosts of India
Mark Morris
10th
UK hardback
Sep 2008
978-1-84607-559-9
8.6
UK paperback
Nov 2013
978-1-84990-792-7
26
The Doctor Trap
Simon Messingham
10th
UK hardback
Sep 2008
978-1-84607-558-2
7
UK paperback
May 2012
978-1-84990-547-3
Russia hardback
May 2016
978-5-17-091380-0
27
Shining Darkness
Mark Michalowski
10th
UK hardback
Sep 2008
978-1-84607-557-5
8.7
UK paperback
May 2015
978-1-84990-984-6
China paperback
Sep 2019
978-7-5133-3607-9
28
The Story of Martha
Dan Abnett
10th
UK hardback
Jan 2009
978-1-84607-561-2
7.6
UK paperback
Dec 2016
978-1-78594-254-9
China paperback
Aug 2018
978-7-5133-3156-2
29
Beautiful Chaos
Gary Russell
10th
UK hardback
Jan 2009
978-1-84607-563-6
7.7
30
The Eyeless
Lance Parkin
10th
UK hardback
Jan 2009
978-1-84607-562-9
8.5
UK paperback
Dec 2015
978-1-78594-089-7
31
Judgement of the Judoon
Colin Brake
10th
UK hardback
Apr 2009
978-1-84607-639-8
8.2
UK paperback
Dec 2015
978-1-78594-086-6
32
The Slitheen Excursion
Simon Guerrier
10th
UK hardback
Apr 2009
978-1-84607-640-4
6.9
UK paperback
Apr 2013
978-1-84990-713-2
33
Prisoner of the Daleks
Trevor Baxendale
10th
UK hardback
Apr 2009
978-1-84607-641-1
9.1
Brazil paperback
May 2015
978-85-8105-284-7
Russia hardback
Dec 2016
978-5-17-099114-3
Spain paperback
Jun 2021
978-84-18510-72-4
34
The Taking of Chelsea 426
David Llewellyn
10th
UK hardback
Sep 2009
978-1-84607-758-6
7.9
UK 1st paperback
Oct 2010
978-1-84990-121-5
UK 2nd paperback
Aug 2015
978-1-78594-031-6
35
Autonomy
Daniel Blythe
10th
UK hardback
Sep 2009
978-1-84607-759-3
7.7
UK 1st paperback
Oct 2010
978-1-84990-119-2
UK 2nd paperback
Nov 2013
978-1-84990-791-0
36
The Krillitane Storm
Christopher Cooper
10th
UK hardback
Sep 2009
978-1-84607-761-6
7.8
UK paperback
Oct 2010
978-1-84990-120-8
37
Apollo 23
Justin Richards
11th
UK hardback
Apr 2010
978-1-84607-200-0
7.9
UK 1st paperback
Mar 2011
978-1-84990-312-7
France paperback
Jan 2012
978-2-8112-0662-8
Italy paperback
Oct 2014
978-88-95313-48-1
UK 2nd paperback
Jan 2015
978-1-84990-973-0
China paperback
Aug 2018
978-7-5133-3163-0
38
Night of the Humans
David Llewellyn
11th
UK hardback
Apr 2010
978-1-84607-969-6
7.6
UK paperback
Mar 2011
978-1-84990-311-0
France paperback
Jan 2012
978-2-8112-0663-5
Italy 1st paperback
May 2013
978-88-95313-41-2
Italy 2nd paperback
Jun 2016
97-888-344-3101-6
39
The Forgotten Army
Brian Minchin
11th
UK hardback
Apr 2010
978-1-84607-987-0
7
UK 1st paperback
Mar 2011
978-1-84990-313-4
France paperback
Jan 2012
978-2-8112-0664-2
UK 2nd paperback
Nov 2013
978-1-84990-795-8
40
Nuclear Time
Oli Smith
11th
UK hardback
Jul 2010
978-1-84607-989-4
7.6
UK 1st paperback
Mar 2011
978-1-84990-316-5
France paperback
Feb 2012
978-2-8112-0676-5
UK 2nd paperback
Jan 2015
978-1-84990-970-9
41
The King's Dragon
Una McCormack
11th
UK hardback
Jul 2010
978-1-84607-990-0
8
UK 1st paperback
Mar 2011
978-1-84990-314-1
France paperback
Apr 2012
978-2-8112-0704-5
UK 2nd paperback
Feb 2015
978-1-84990-975-4
42
The Glamour Chase
Gary Russell
11th
UK hardback
Jul 2010
978-1-84607-988-7
8
UK 1st paperback
Mar 2011
978-1-84990-315-8
France paperback
Mar 2012
978-2-8112-0688-8
UK 2nd paperback
May 2012
978-1-84990-546-6
Italy paperback
Feb 2015
978-88-95313-49-8
43
Dead of Winter
James Goss
11th
UK hardback
Apr 2011
978-1-84990-238-0
8.2
France paperback
Oct 2012
978-2-8112-0791-5
Italy 1st paperback
Oct 2013
978-88-95313-44-3
UK 1st paperback
Nov 2013
978-1-84990-790-3
Italy 2nd paperback
Jun 2016
978-88-344-3103-0
Germany paperback
Jan 2018
978-3-404-20882-1
China paperback
Apr 2021
978-7-5133-4397-8
44
The Way Through the Woods
Una McCormack
11th
UK hardback
Apr 2011
978-1-84990-237-3
7.4
France paperback
May 2012
978-2-8112-0736-6
UK paperback
Feb 2018
978-1-78594-356-0
45
Hunter's Moon
Paul Finch
11th
UK hardback
Apr 2011
978-1-84990-236-6
8.1
France paperback
Jun 2012
978-2-8112-0751-9
UK paperback
Sep 2012
978-1-84990-567-1
46
Touched by an Angel
Jonathan Morris
11th
UK hardback
Jun 2011
978-1-84990-234-2
9.1
Italy 1st paperback
Sep 2013
978-88-95313-42-9
Italy 2nd paperback
Jun 2016
978-88-344-3102-3
Germany paperback
Mar 2018
978-3-404-20893-7
Spain paperback
Oct 2021
978-84-18898-27-3
47
Paradox Lost
George Mann
11th
UK hardback
Jun 2011
978-1-84990-235-9
8
UK paperback
Nov 2013
978-1-84990-793-4
China paperback
Sep 2020
978-7-5133-4110-3
48
Borrowed Time
Naomi A. Alderman
11th
UK hardback
Jun 2011
978-1-84990-233-5
8.6
France paperback
Nov 2012
978-2-8112-0864-6
UK paperback
Jan 2016
978-1-78594-095-8
UK 2nd paperback
Jul 2018
978-1-78594-372-0
UK abridged paperback
Sep 2019
978-0-241-39788-6
China paperback
Feb 2021
978-7-5133-4242-1
49
Plague of the Cybermen
Justin Richards
11th
US paperback
Apr 2013
978-0-385-34676-4
7.7
None
UK hardback
Apr 2013
978-1-84990-574-9
Italy paperback
Apr 2014
978-88-95313-46-7
UK paperback
Jul 2014
978-1-84990-892-4
50
The Dalek Generation
Nicholas Briggs
11th
US paperback
Apr 2013
978-0-385-34674-0
8.5
UK hardback
Apr 2013
978-1-84990-575-6
Italy paperback
Jun 2014
978-88-95313-47-4
Czech Republic hardback
Feb 2015
978-80-7462-742-2
UK paperback
Aug 2018
978-1-78594-406-2
51
Shroud of Sorrow
Tommy Donbavand
11th
US paperback
Apr 2013
978-0-385-34678-8
8.7
UK hardback
Apr 2013
978-1-84990-576-3
Czech Republic hardback
Sep 2014
978-80-7462-568-8
Brazil paperback
Feb 2015
978-85-8105-264-9
China paperback
Jan 2019
978-7-5133-3426-6
UK paperback
Jan 2019
978-1-78594-452-9
52
The Blood Cell
James Goss
12th
US paperback
Sep 2014
978-0-8041-4092-8
9.2
None
UK hardback
Sep 2014
978-1-84990-774-3
Germany paperback
May 2015
978-3-86425-792-6
Russia hardback
Nov 2015
978-5-17-090636-9
Italy paperback
Dec 2015
978-88-95313-50-4
UK paperback
Mar 2016
978-1-78594-115-3
China paperback
Apr 2018
978-7-5133-2606-3
53
Silhouette
Justin Richards
12th
US paperback
Sep 2014
978-0-8041-4088-1
8
UK hardback
Sep 2014
978-1-84990-772-9
Czech Republic hardback
Sep 2015
978-80-7462-855-9
Turkey paperback
Sep 2015
978-605-375-480-0
Germany paperback
Oct 2015
978-3-86425-799-5
Italy paperback
Feb 2016
978-88-344-3084-2
Russia hardback
Feb 2016
978-5-17-093884-1
UK paperback
Dec 2016
978-1-78594-238-9
China paperback
Aug 2018
978-7-5133-3174-6
54
The Crawling Terror
Mike Tucker
12th
US paperback
Sep 2014
978-0-8041-4090-4
8.3
None
UK hardback
Sep 2014
978-1-84990-773-6
Italy paperback
Nov 2015 (Date unconfirmed)
978-88-95313-51-1
Russia hardback
Dec 2015
978-5-17-090639-0
Turkey paperback
Dec 2015
978-605-375-510-4
Germany paperback
Feb 2016
978-3-86425-804-6
Czech Republic hardback
Mar 2016
978-80-7462-934-1
UK paperback
Apr 2017
978-1-78594-281-5
55
Royal Blood
Una McCormack
12th
US paperback
Sep 2015
978-1-101-90583-8
8.3
None
UK hardback
Sep 2015
978-1-84990-992-1
Italy paperback
Apr 2016
978-88-344-3085-9
Germany paperback
May 2016
978-3-86425-869-5
Czech Republic hardback
Oct 2016
978-80-7462-995-2
UK paperback
Feb 2019
978-1-78594-461-1
56
Big Bang Generation
Gary Russell
12th
US paperback
Sep 2015
978-1-101-90581-4
None
None
UK hardback
Sep 2015
978-1-84990-991-4
Italy paperback
Jun 2016
978-88-344-3092-7
Germany paperback
Aug 2016
978-3-86425-856-5
Czech Republic hardback
Mar 2017
978-80-7565-107-5
UK paperback
Oct 2019
978-1-78594-494-9
57
Deep Time
Trevor Baxendale
12th
US paperback
Sep 2015
978-1-101-90579-1
8.3
None
UK hardback
Sep 2015
978-1-84990-990-7
Italy paperback
Sep 2016
978-88-344-3122-1
Germany paperback
Nov 2016
978-3-86425-864-0
Czech Republic hardback
Sep 2017
978-80-7565-168-6
UK paperback
May 2018
978-1-78594-385-0
China paperback
Feb 2019
978-7-5133-3486-0
58
The Shining Man
Cavan Scott
12th
UK hardback
Apr 2017
978-1-78594-268-6
None
None
Italy paperback
Dec 2017
978-88-344-3204-4
China paperback
Apr 2021
978-7-5133-4413-5
UK paperback
Jun 2021
978-1-78594-721-6
59
Diamond Dogs
Mike Tucker
12th
UK hardback
Apr 2017
978-1-78594-269-3
None
None
Italy paperback
Oct 2017
978-88-344-3184-9
UK paperback
Dec 2022
978-1-78594-828-2
60
Plague City
Jonathan Morris
12th
UK hardback
Apr 2017
978-1-78594-270-9
None
None
Italy paperback
May 2017
978-88-344-3161-0
UK paperback
Dec 2020
978-1-78594-710-0
61
The Good Doctor
Juno Dawson
13th
UK hardback
Oct 2018
978-1-78594-384-3
None
None
Italy paperback
Feb 2019
978-88-344-3282-2
UK paperback
Oct 2019
978-1-78594-509-0
China paperback
Jan 2020
978-7-5133-3797-7
Russia hardback
Feb 2020
978-5-17-119590-8
62
Molten Heart
Una McCormack
13th
UK hardback
Nov 2018
978-1-78594-363-8
None
None
Italy paperback
May 2019
978-88-344-3313-3
63
Combat Magicks
Stephen Cole
13th
UK hardback
Nov 2018
978-1-78594-369-0
None
None
Italy paperback
Sep 2020
978-88-344-3351-5
China paperback
Jan 2022
978-7-5133-4682-5



Active session = no / Cookie = no