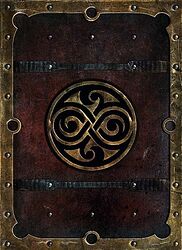 Note: Numbered limited edition box set, limited to 5,000 copies. The "advance edition" of Terror of the Zygons mentioned below refers to the fact that this was the first time the story had been released on DVD anywhere (its "proper" release was two months later, in Sept 2013). The DVD included in this box set does not contain any special features.
Full contents as follows:
Introduction letter from Tom Baker
Exclusive Fourth Doctor 'Regeneration' Action Figure
Advance edition of 'Terror of the Zygons' DVD
Exclusive interview with Tom Baker
'Genesis of the Daleks' soundtrack CD
Tomb of Valdemar paperback book with exclusive cover
The Fourth Doctor's Sonic Screwdriver
Full colour print of the Fourth Doctor
9 Art-cards featuring all the Fourth Doctor's companions
TARDIS Translator
Click the Amazon UK link for more pictures & videos of the box set contents.

Cover blurb:
A unique time capsule containing a treasure trove of Fourth Doctor memorabilia, including an exclusive DVD and action figure.

The Fourth Doctor (played by Tom Baker from 1974 to 1981) has been the longest-lived incarnation of the Doctor. Along with his companions, including Sarah Jane Smith, Leela and the robot dog, K-9, he appeared in 41 TV stories.

This limited-edition individually-numbered time capsule contains personal reminiscences from Tom Baker of his days as the Doctor and an amazing selection of artefacts and documents: including an exclusive interview with Tom Baker, 'Terror of the Zygons' — the four part Doctor Who story available for the first time on DVD — and a Fourth Doctor 'Regeneration' action figure only available in this special limited edition.