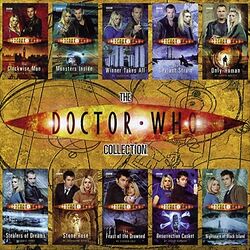 Note: Exclusive to The Book People. Box set containing paperback editions of the novels The Clockwise Man, The Monsters Inside, Winner Takes All, The Deviant Strain, Only Human, The Stealers of Dreams, The Stone Rose, The Feast of the Drowned, The Resurrection Casket and The Nightmare of Black Island.
Cover blurb:
No cover information available yet.
Help wanted! Do you own this item? Please help make this site more complete by emailing me details of the back cover blurb. Thanks!