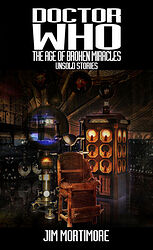 Edition:
UK (paperback)
Released:
August 2013

Publisher:
Cauldron Press
ISBN:
978-1-291-52146-7
Format:
paperback
Owned:
Buy:
Cover blurb:
"Nothing I'd read could prepare me for the beauty of Skaldenland."
Daniel Miller - amazon.co.uk
"No author will ever go further or madder than Campaign. I treasure my copy like a child."
Finn Clark - pagefillers.com
"The Sun in the Bone House alone is worth the price of entry. Beautifully links past, present and future, and is at times almost poetic in its impact."
Francis Ludlow - Albedo One
A writer's stock-in-trade is his or her imagination. The traditional medium of exchange for this is hard cash, but it can also include reviews, abuse, obscenities, Lego, old synths, beer and chocolate ice cream. The other thing a writer's stock-in-trade can be swapped for is rejection slips. Abuse notwithstanding, these are not nearly so nourishing for the mind, body and soul, nor indeed are they half as much fun. In the last twenty-odd years I've received thirty-nine rejection slips. Not enough to paper a room, true. But more than twice the number of stories I actually got paid for. To date these rejections include 26 Dr Who stories, 1 Bernice Summerfield, 1 Sarah Jane Smith, 1 Cybermen, 1 Faction Paradox, 1 Babylon 5, 1 X-Files, 1 Warhammer and 6 Sapphire & Steel.
Thirty-nine unwritten stories from the Library of Things That Never Were, as checked out by Nebula Award nominated writer Jim Mortimore, author of Skaldenland, Campaign, Doctor Who, Babylon 5 and Cracker.