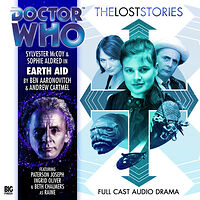 Cover blurb:
Welcome aboard the space vessel Vancouver. Its mission: to guard a vast shipment of grain from Earth to the planet Safenesthome.
Its medical officer is called simply 'The Doctor', and he's perhaps not all he seems.
When mysterious ships target the Vancouver, the Doctor is pushed to the limit. Meanwhile, there's something nasty in the grain containers. And it's not very happy...