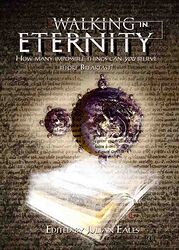 Note: Foreword by Stephen Gallagher. For more information see: http://www.factorfictionpress.co.uk/wine/
Cover blurb:
Hoaxes! Dreams! Imaginary stories!
Or perhaps the truth?
Stripped of the trademark quarries, corridors and creaky sets, television's most celebrated time traveller returns to explore some of the darker (and lighter) corners of the universe.
Contributors:
Gerry Alanguilan, Adrian Bamforth, Allan Bednar, David Bishop, Arnold Blumberg, Rupert Booth & Barry Williams, Simon Bucher-Jones, Mark Buckingham, Paul 'Brax' Castle, Mark Clapham, Finn Clark, Mike Collins, D'Israeli, Jon DeBurgh Miller, Jonathan Dennis, Julian Eales, Carolyn Edwards, Jonn Elledge, Simon Exton, Helen Fayle, Paul Ferry, Simon Fraser, Stephen Gallagher, Simon Gurr, Sarah Hadley & Nick Campbell, Kelly Hale, Phil Hall, Mags L Halliday, Mark Harrison, Iain Hepburn, Paul Holden, Rian Hughes, Steve Ince, Frazer Irving, Rich Johnston, Tim Keable, Steven Kitson, Nick Lancaster, Roger Langridge, Selina Lock & Kathryn Sullivan, Scott Longmuir, Paul Magrs, Arfie Mansfield, Matt Marshall, Andrew Mason, Ian McIntire, Mark Michalowski, Jim Mortimore, Peter Neville, Lance Parkin, Philip Parneker, Mark Phippen, James Potter, Philip Purser-Hallard, Louise Sellers, Nathan Skreslet, Dale Smith, John Smith, Robert Smith, Alex Steer, Dave Stone, Bryan Talbot, Alan Taylor, Dave Whittam, Dave Windett.
This collection is given away in exchange for a fixed donation to the Foundation for the Study of Infant Death.