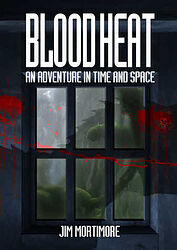 There are 4 reviews so far. To add a review of your own for this item, visit the voting page.
| | | |
| --- | --- | --- |
| | | |
| | Worth reading. Ending not so good. | |
| | | |
By:
Virtual Vikki, Red Bluff, CA, USA
Date:
Wednesday 7 August 2002
Rating:
10
This story is one of the more innovative of the series. It tends to lage a bit about 1/3 of the way into the book for a chapter or so. I don't want to give too much away, but the ending does negate the action and leave the reader a bit unsatisfied. however, the adventure of getting to the end is well worth the time spent.
By:
Whites, Southend, UK
Date:
Tuesday 18 July 2006
Rating:
9
First time i had read a new adventures in years. Top quality and well worth the read. It's fascinating to read a parallel-universe take on what happened after "DOCTOR WHO AND THE SILURIANS" and i thought the Brig' was portrayed very well. If you're a fan of the UNIT stories i suggest you read this book. Immediatly.
| | | |
| --- | --- | --- |
| | | |
| | Great, original, exciting, but the end! | |
| | | |
By:
Clive T Wright, St Lawrence, United Kingdom
Date:
Tuesday 14 June 2011
Rating:
9
Have to say this is one of my favourites, I have a battered copy on a shelf, which I have read many times over the years.

An action packed, roller coaster, which tests the doctor, putting the brigader and ace in their element.

As with the other reviews, don't want to give anything away, but the build up to the end is great but the very end is a little disappointing.

Despite this I love 99% of it.
By:
ross hamilton, basingstoke, United Kingdom
Date:
Friday 29 January 2016
Rating:
10
Jim Mortimore is a genius! This book was already one of my all time favourites but the expanded edition, a really nice covered hardback is just amazing. I got my copy this Christmas and it brings so much more to the story. Bernice fans should definitely look into this, a definite 10/10. Plus Jim is a great guy who gets back to you and really takes on fans ideas and listens, can't wait for his next expanded adventure!