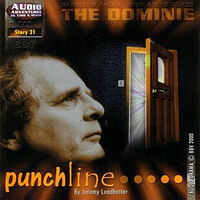 Note: Written by Robert Shearman under the pseudonym "Jeremy Leadbetter".
Cover blurb:
A perfect house...
A perfect son...
A perfect wife...
WIFE?
When your life is a 70's sit-com and every episode ends happily, why on Earth would you want to change?
In Suburbton, no one can hear you scream...