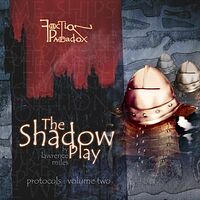 Description: Original audio drama featuring Doctor Who literary spinoff Faction Paradox. The script for this drama is available as part of Faction Paradox: Protocols - The Scripts Vol. 1.
Cover blurb:
PRIMER FOR THE SPIRAL POLITIC (POST-WAR EDITION)
2: THE SONTARANS
Era: Last thirteen-million years
Technology: Military (blatant), limited time-awareness
It's perhaps unwise to think of the Sontarans as a species, as such. A homunculus breed, hatched by the million and engineered for full-engagement warfare, the Sontaran military machine is regarded by many time-active cultures as an "occupational hazard": a force of nature rather than a race, compelled by duty and genetics to acquire new technologies for its endless war effort. It should be remembered, however, that with the backing of a higher power even the crudest of breeds can become something quite different...