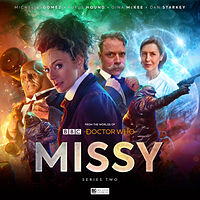 Cover blurb:
MISSY... ALONE, UNLEASHED AND UNFETTERED.
What does she get up to when the Doctor isn't around?
Now she has what she wants, Missy needs someone to show off to. But her temporal mischief attracts the wrong kind of attention.
Infuriating children, a vacationing Sontaran and her own worst intentions will get in her way. And a Meddling Monk, out for revenge...
THE LUMIAT BY LISA McMULLIN
BRIMSTONE AND TERROR BY ROY GILL
TREASON AND PLOT BY GEMMA ARROWSMITH
TOO MANY MASTERS BY JOHN DORNEY