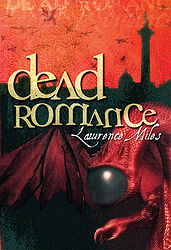 Edition:
US (paperback)
Released:
November 2004

Publisher:
Mad Norwegian Press
ISBN:
0-9725959-5-3
Format:
paperback
Owned:
Buy:

New:

£12.57

£11.38 Save 9%
Note: Reprint, containing the full text of the original UK edition, plus the following "extras":
New introduction by Lawrence Miles
Toy Story, the short story written by Lawrence for the Perfect Timing 2 charity anthology
An original essay by Lawrence on the structure of the Spiral Politic as first outlined in Faction Paradox: The Book of the War
Grass, the short story written by Lawrence for The Magazine of Fantasy and Science-Fiction

This was the only New Adventure to be reprinted in this way.

Cover blurb:
'All right, let's start with the basics. The world ended on the twelfth of October, nineteen seventy...'

'I don't know why I'm writing this. It's not like anybody's going to read it. At least, nobody who cares about the fact that I'm a desperate, dying, 23-year-old human being who's just had the whole of history taken away from her.

'To whoever's out there, to whatever's left, this is the way things were, just before the end. This is the story about the last days of London, about murder and love and waking up in the ruins, about all the people buried in the wreckage...

'I'm lying, obviously. This is my story. This is what I was doing, when October the twelfth came. Because, let's face it, I'm the only one who really matters.

'I'm the only one who got out alive.'


Widely regarded as novelist Lawrence Miles' greatest work, Dead Romance now returns, four years after it went out of print, as a re-release from Mad Norwegian Press. In addition, this volume also includes two short stories by Miles — 'Toy Story' and 'Grass' — plus an essay by Miles on the mechanics of the Faction Paradox universe.