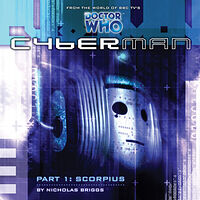 Note: Subsequently re-released in the box set Cyberman: The Complete Series 1 and 2.
Cover blurb:
The Cybermen — one of the most terrifying monsters to emerge from Doctor Who.
The human race is about to become extinct. Mankind is fighting a long and costly war with its android creations in the Orion System. The deadlock must be broken at all costs. The president of Earth must think the unthinkable...
THERE IS NOTHING TO FEAR...