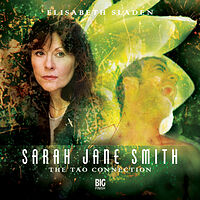 | | | |
| --- | --- | --- |
| | | |
| | Reviews for Sarah Jane Smith: The TAO Connection | |
| | | |
There are 2 reviews so far. To add a review of your own for this item, visit the voting page.
A nice, solid story unfortunately let down by occasional bad sound-design (there is often an echo in spaces like the inside of the car!). The storyline merges well with the fresh direction and incidental music, creating something exciting and new. Worthy of the great Peter Diment himself!
By:
David Layton, Los Angeles, United States
Date:
Sunday 5 October 2003
Rating:
5
Of the 5 "first season" Sarah Jane adventures, this is, surprisingly, the weakest. I say surprisingly because one usually expects better writing from Barry Letts, especially involving his own Dr. Who contributions. The premise is that someone is kidnapping homeless teenagers for use in a rejuvenation process at an exclusive old age home. Letts' longtime fascination with Eastern mysticism in this script actually gets in the way of the story instead of enhancing it. Besides that, most of the mystery is fairly easy to figure out in the first few minutes. On the plus side, the interaction between the regulars of the series advances fairly well, and Elizabeth/Sarah manages a really good Yorkshire accent (fooled me, anyway; but what do I know about it, I'm from America).