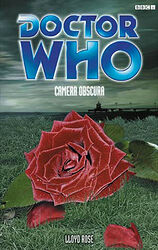 | | | |
| --- | --- | --- |
| | | |
| | Reviews for Camera Obscura | |
| | | |
There are 4 reviews so far. To add a review of your own for this item, visit the voting page.
By:
John Ellison, Atlanta, Georgia, USA
Date:
Wednesday 18 September 2002
Rating:
8
Things have definitely been improving over the last several novels! Again, the characterization is excellent and Anji and Fitz are portrayed as three dimensional. Fitz has never seemed more human. I only wish we had been given more of those human moments--perhaps Fitz is finally coming of age (he is in his 30's now).
I will not give any of the plot away, but I suspected that after CITY OF THE DEAD, Rose would deliver a rich novel. I expected to be teased by certain events and I was. Happily, the resolution to the on-going tease was satisfying and did not seem contrived or forced. To say nothing of the bomb that was dropped at the end...
Where do we go from here?
By:
Dylan, Melbourne Australia
Date:
Friday 6 February 2004
Rating:
8
To be honest, this was a well written good book - but I'm really sick of reading about the Doctor and Co in Victorian London....over it!!! That said, it was a good book and I did like the carnies :)
| | | |
| --- | --- | --- |
| | | |
| | Best In The Range For A While | |
| | | |
By:
Piers, Lancashire, UK
Date:
Monday 20 September 2004
Rating:
10
Knowing that this book was voted the best of the 2002 novels in the annual DWM survey, I was looking forward to this novel. I was not disappointed. Although the Doctor has encountered Sabbath a few times, it was about time that the ramifications of 'The Adventuress Of Henrietta Street' were dealt with. That, and the excellent story, are what makes this book so rewarding. Even though a couple of plot threads are left hanging (who made the troublesome machine?), this book sets up a new dynamic between the Doctor and Sabbath and I can't wait to see how it plays out. It appears that the seeds of Anji's departure are sown here, so enjoy her while you can!
| | | |
| --- | --- | --- |
| | | |
| | One of my favourite Doctor Who books | |
| | | |
By:
Joe Ford, Eastbourne
Date:
Tuesday 23 November 2004
Rating:
10
Lloyd Rose proves her worth once again by writing a book that not only matches the quality of City of the Dead but, by the end, tops it. The writing is phenomenally good, she captures scenes with a rare sense of horror and beauty. I loved her take on Victorian London, considering how many Doctor Who stories have been set there it is amazing that she manages to make it seem this fresh.

The eighth Doctor has never been so vivid, totured horribly throughout but still picking himself up and fighting on. He sparkles in this book, especially his powerhouse scenes with Sabbath, the two of them fighting over the nature of the universe.

Two chapters stand out, Fitz and Anji's adventures in Crystal Palace and the Doctor's chase across the Dartmoor moorland, both are extrordinary pieces of writing.

It is just a fabulous book, perhaps a little light on plot but complimented by stunning detail and rock solid characterisation.