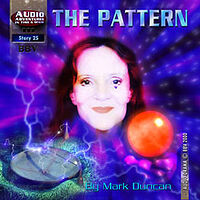 Note: As far as I'm aware, this is the only BBV audio with no direct Doctor Who connection (either characters or cast).
You may also notice that even though I have numbered this release "24" in the BBV range, the cover image actually says "Story 25". This is because the previous release Infidel's Comet contained two CDs sold together which BBV decided to number 23 and 24.
Cover blurb:
"Who do you distrust the most? Me, or the thing outside?" — Logan
Mount Chimborazo Radio Observatory in the Highlands of Ecuador is the site of some unearthly visitations, including the enigmatic Logan.
But is she friend, or foe? Or neither?
And what is the true nature of "the thing outside" that threatens them all?