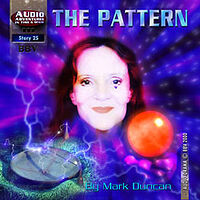 Description: Audio drama, unique among the BBV Audio Adventures in that it has no direct Doctor Who connection (neither characters nor cast), hence is simply listed here for completeness.
Cover blurb:
"Who do you distrust the most? Me, or the thing outside?" — Logan
Mount Chimborazo Radio Observatory in the Highlands of Ecuador is the site of some unearthly visitations, including the enigmatic Logan.
But is she friend, or foe? Or neither?
And what is the true nature of "the thing outside" that threatens them all?