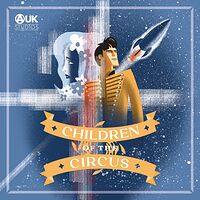 Description: An exclusive-to-audio musical play written as a sequel to the 1988 Doctor Who TV story The Greatest Show in the Galaxy.
Several of the original TV cast return to reprise their roles, such as Christopher Guard as Bellboy and Dee Sadler as Flowerchild. Sylvester McCoy and Sophie Aldred also co-star, although as new characters (the High Poet and Captain Gren respectively) rather than The Doctor and Ace.
Cover blurb:
No cover information available yet.