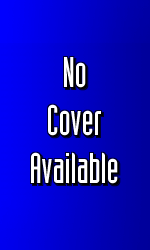 By:
Unknown
Released:
December 2020 (Exact date unconfirmed)

Publisher:
Obverse Books
ISBN:
Unknown
Format:
paperback
Owned:
Buy:
Note: A short story anthology in aid of Alzheimer's Research UK. Publisher's description as follows:
They say a person is the sum of their memories — a Time Lord even more so. But some people live so long that there is no longer room for all the memories; they find themselves diminished, whittled away piece by piece...
For many years, Doctor Who has implied that the Doctor William Hartnell played was the Time Lord's first incarnation — but there has always been room for doubt. In 1976's The Brain of Morbius, we were given glimpses of eight stern-faced men in assorted historical costumes — Doctors before the one we know as the first.
What were they like, these forgotten Doctors? What worlds did they visit, and what adventures did they have there? Who were their companions, and who were their enemies?
And perhaps just as interesting — what sort of stories would this forgotten prehistory of Doctor Who have told?
Forgotten Lives seeks to answer those questions, while raising money to benefit research into preventing and curing the loss of memory and identity that human longevity brings.
Featuring stories from Aditya Bidikar, Simon Bucher-Jones, Kara Dennison, Paul Driscoll, Andrew Hickey, Philip Purser-Hallard, and others TBC, and artwork by Paul Hanley
Cover blurb:
No cover information available yet.