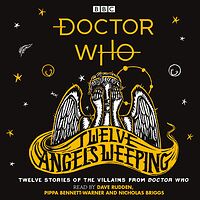 Note: Audio reading of the short story collection.
Cover blurb:
ON EVERY PLANET THERE IS A WINTER...
The winter festivals of Old Earth were a time to huddle together against the cold; a time to celebrate being halfway out of the darkness.
But there are some corners of the universe that the light never touches. Who knows what lurks in the dark and the cold between the stars?
Here are twelve stories — one for each of the Twelve Days of Christmas — to remind you that we are not alone. That we are not safe.
AND, WHATEVER YOU DO, DON'T BLINK.