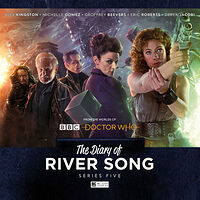 Cover blurb:
The Doctor isn't the only Time Lord River runs into on her travels up and down the timeline.
The Master, in all of his - or her - guises, also has a chequered history with Professor Song. And whenever they meet, it's a close call as to who comes out on top...
It's something River must get used to: there are three people in her marriage — at the very least!