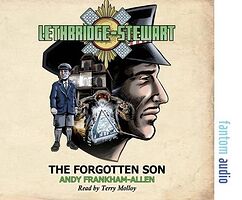 Note: Unabridged audio reading of the first Lethbridge-Stewart novel.
Cover blurb:
THE HAVOC FILES
When Colonel Alistair Lethbridge-Stewart of the Scots Guards is recalled from Libya to help combat the Yeti incursion in London, he finds himself on the frontline fighting robotic soldiers of an alien entity known as the Great Intelligence.
With the British Government still reeling at this proof of alien life, what connects these events to the seemingly quiet Cornish village of Bledoe?
And just what has it all to do with Lethbridge-Stewart?
A series of novels from the classic series of Doctor Who featuring Colonel Lethbridge-Stewart and Anne Travers, and other characters and concepts created by Mervyn Haisman and Henry Lincoln.