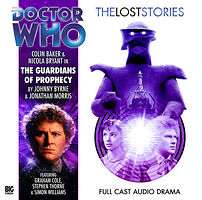 Cover blurb:
The TARDIS materialises on Serenity, the last surviving world of the Traken Union. Peri expects a good place for a holiday — not tomb raiders, a labyrinth filled with terrifying monsters and a trap-laden necropolis.
For Serenity's gentle name belies its history as the home planet of the Melkur, soldiers created to serve a long dead dark force, the embodiment of evil itself. Whilst they sleep, vicious thieves are after this force's secrets, and will stop at nothing to find them.
But will they find more than they bargained for?