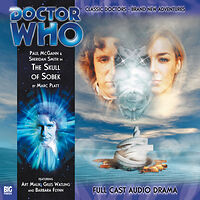 Cover blurb:
Too much perfection's dangerous.
On the isolated planet of Indigo 3, far out in the wastes of the Blue Desert, lies the Sanctuary of Imperfect Symmetry. It is a place of contemplation and reflection. It is also a place of death.
Something from another time, from another world, has found its way inside the hallowed walls. Something with a leathery hide, a long snout and sharp pointy teeth.
Tick tock. Here comes the crocodile...