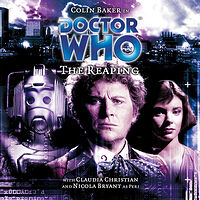 Cover blurb:
On the morning of 9 May 1984, Peri woke up. She was expecting to spend the day relaxing in Lanzarote and, that evening, leave her mother and stepfather to go travelling with some guys she'd only just met.
But things don't always go as expected — as her friends and family discover when, four months later, she returns home having travelled further than anyone could have imagined.
Meanwhile her friend, Katherine Chambers, mourns her father and Peri finds herself meeting some other familiar faces.