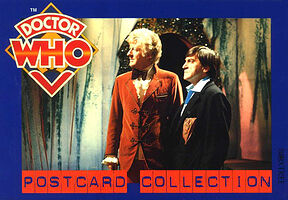 Cover blurb:
"The beauty of Doctor Who was that it was a continual mystery; you didn't know who he was, or where the next story would take you as a viewer." — Jon Pertwee
Doctor Who has fascinated generations and has endured time to become a TV science fiction classic.
This superb Postcard Collection features some of the best scenes from Doctor Who.