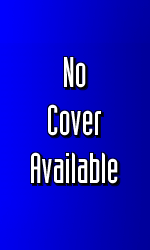 Edition:
UK (hardback)
Released:
February 1976

Publisher:
Allan Wingate
ISBN:
0-85523-062-2
Format:
hardback
Owned:
Buy:

| | | |
| --- | --- | --- |
| | | (Not currently available) |

| | | |
| --- | --- | --- |
| | | (Not currently available) |

| | | |
| --- | --- | --- |
| | | (Not currently available) |
Cover blurb:
The back cover contains promotional blurbs for 4 then-current novelisations: Planet of the Spiders, The Three Doctors, The Loch Ness Monster and The Dinosaur Invasion. The inside cover flaps read as follows:
The Sergeant blinked again. Three lights were moving towards him through the murk of the blizzard. Even as he looked, the lights changed into three tall, straight figures, clad in silver-armoured suits, advancing across the ice with a slow, deliberate step. Horror-struck, the Sergeant reached for his gun, and a stream of bullets sprayed across the marching figures. BUT THEY CONTINUED MARCHING...
The CYBERMEN have arrived. The first invasion of Earth by this invincible, fearless race — and the last thrilling adventure of the first DOCTOR WHO.
DOCTOR WHO — awarded The Writer's Guild Award for the best British children's original drama script.
Gerry Davis has engaged in almost every branch of show business, from English provincial repertory theatre to writing (and making) documentaries for the National Film Board of Canada.
During seven years at the B.B.C., he wrote and edited a variety of television drama shows, including 'Softly Softly', 'Doomwatch' and, of course, 'Doctor Who', for which he and scientist Kit Pedler created the famous Cybermen.
The author is now a full-time and very successful writer. He lives in Sussex and lists his hobbies as music, walking, sailing and tennis.