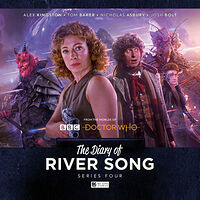 Note: Exclusively available from the Big Finish website until November 30th.
Cover blurb:
When River Song visits a place where time has vanished, a genie escapes its bottle... the Discordia are freed — nihilistic time pirates, in devilish form, altering the past to make sure they never lose.
This time, River may have met her match. And involving the Doctor can only make things worse...