| | | |
| --- | --- | --- |
| | | |
| | Current eBay auctions for: Iris Wildthyme: The Sound of Fear | |
| | | |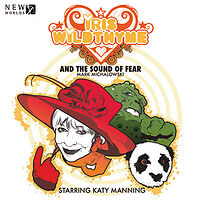 Below is a list of current eBay auctions for this item. If no matching auctions are found, a link to the eBay home page will be displayed instead.

Please note: This auction search is based on only the item title as entered by each seller, which means:
Sometimes not all relevant auctions may be shown, for example if the seller has not used the phrase "Doctor Who" or "Dr Who", or if they have mis-spelt the item title, etc.
Unrelated auctions can often be displayed, especially for items with short titles or items which exist in multiple editions. For example, if the seller has entered the item title simply as "Dr Who & The Daleks", by itself that doesn't tell you whether this is a book or video (and if it's a video, whether it is the Hartnell or Cushing version). If in doubt, look at the actual auction page for a fuller description of what is being sold.
Tip: If you have any queries, feel free to use the Ask seller a question link on the right hand side of the auction page.