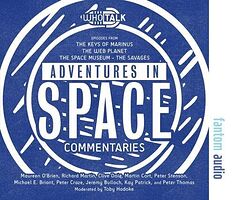 Note: DVD commentary for assorted episodes from the First Doctor stories The Keys of Marinus, The Web Planet, The Space Museum and The Savages. One of a series of similar WhoTalk commentary CDs.
Cover blurb:
No cover information available yet.
Help wanted! Do you own this item? Please help make this site more complete by emailing me details of the back cover blurb. Thanks!